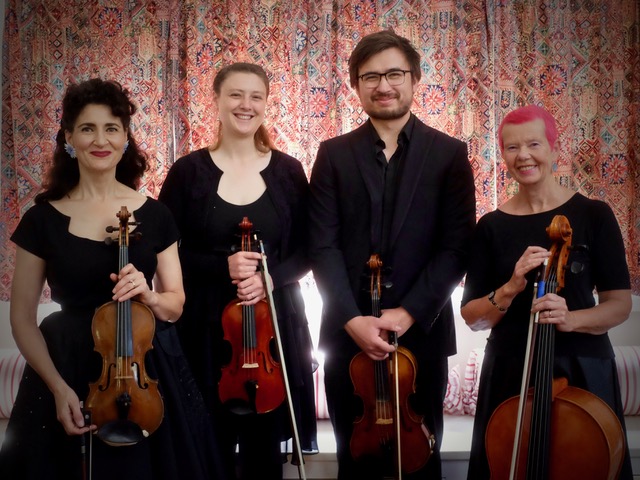 Kanimbla String Quartet
Welcome to the Kanimbla Quartet, a string quartet based in the Blue Mountains in Western Sydney. We enjoy performing a wide range of music, from classical repertoire to modern compositions, including local upcoming composers. Our goal is to support our community with music, through both collaboration with local orchestras and choirs, as well as featured performances.
For upcoming performances, please visit our concert information page or subscribe to our mailing list to receive email updates and news.
Upcoming Event
May Quartet Concert
We welcome all to our May Quartet Concert on May 12 at 3 pm. The performance will include a selection of repertoire from the 20th century, ranging from the Samuel Barber Quartet in B minor, iconic for its well loved second movement, Adagio, to more local composers, Elena Kats-Chernin, one of Australia's most prolific composers, and Arnold Trowell, a renowned New Zealand cellist and composer in the mid-20th century.
The performance will be held at Kindlehill School Performance Space, Wentworth Falls. For more details, please visit our concert information page.